Main content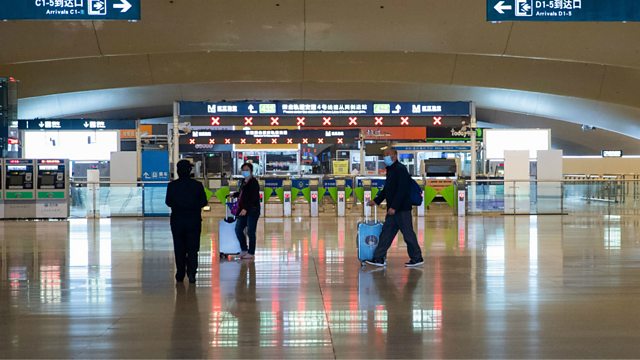 Are there exit strategies for coronavirus?
The daily drama of money and work from the BBC.
As many countries and cities around the western world go into lockdown, China is beginning to ease restrictions, claiming several days with no new domestic cases of coronavirus. But people have their doubts whether this is true, as the BBC's Kerry Allen explains. Meanwhile, president Trump wants to ease restrictions as well, hoping for an Easter end date to the lockdown. Dr. Susy Hota, Medical Director of Infection Prevention and Control at the University Health Network in Toronto, explains why it might not pan out that way. But are we looking for exits too early? Ian Bremmer, president of the Eurasia Group, has an ear to the conflicting priorities governments are dealing with.
(Picture: Passengers reappear at Wuhan Railway Station on March 24, 2020. Picture credit: Getty Images)
Featured in...
BBC programmes with updates, analysis and advice on the coronavirus pandemic
How the 2008 crash shaped our world