Main content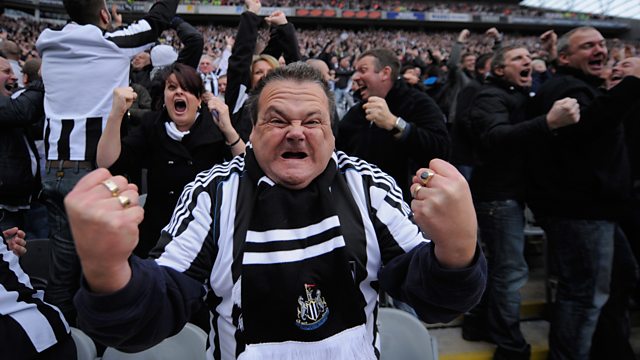 Saudi money, English Football
The Arab kingdom reportedly wants to buy Premier League football team Newcastle United
A multi-million pound takeover of the English Premier League team Newcastle United by Saudi Arabia's sovereign wealth fund could be in the works.
BBC Sports reporter Alistair Magowan explains what we know so far about the deal. In the meantime Ellen R Wald, author of Saudi Inc, speculates on Crown Prince Mohammad Bin Salman's motivation for wanting to buy Newcastle. It's not likely to be profit, explains football finance expert Kieran Maguire. Perhaps prestige?
But given that the Saudi state's record on human rights is abysmal, as Felix Jakens from Amnesty UK explains, is it appropriate that they should be allowed to buy the team? We hear from Norman Riley, Newcastle United diehard and deputy editor of the True Faith fanzine.
Producers: Edwin Lane, Frey Lindsay.
(Picture: Newcastle supporters in the crowd. Picture credit, Getty Images)
How the 2008 crash shaped our world