Main content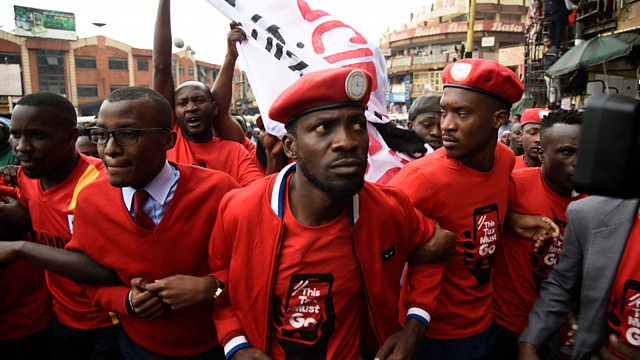 On the road with Bobi Wine
Defiance in a red beret in Uganda; an awkward 250th anniversary in New Zealand; Hong Kong's turmoil torpedoes a wedding banquet; and shepherds' tricks from the Faroe Islands
Former pop stars and footballers have risen to power - but could Bobi Wine really be a Presidential contender in Uganda's 2021 vote? Sally Hayden went on the road with him and his entourage during some recent campaigning. It's a surreal setting for a former performer - but he's insistent he could bring change.
Pascale Harter introduces this and other stories from BBC correspondents, journalists and writers around the world.
New Zealand is currently marking the 250th anniversary of the landing of Captain James Cook - an event often called the start of the nation's modern existence. But as Colin Peacock points out, there's growing awareness of the Maori presence on the islands for centuries before that - and some ambivalence about commemmorating this historical turning point.
In Hong Kong, the streets are alive with protesters - and simmering dissent. With pitched battles in public space, what hope of a successful wedding banquet? The BBC's Helier Cheung reveals how her best-laid plans for a happily family event had to be called off.
And as the temperatures drop and the days shorten as the Northern hemisphere's autumn draws in, Tim Ecott helicopters in to what might be Europe's remotest farmstead - on the tiny Faroe Island of Stora Dimun, where just four adults and their children work the land and its particularly rugged sheep for a living. He savours the purity of the island's produce - and learns some clever tricks of animal husbandry in an extreme environment.
(Photo: Bobi Wine with activists in Kampala. Credit: Isaac Kasamani/AFP/Getty Images)
Last on
BBC World Service
News Internet
Broadcasts
BBC World Service

News Internet