Main content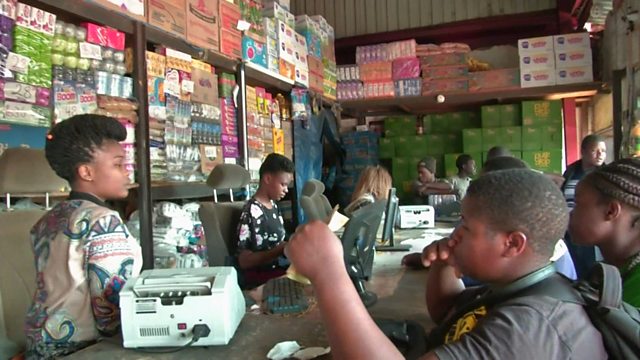 Who Misses Mugabe?
Zimbabwe's economy is bumping along the bottom again - and old money worries are back in Argentina. Plus, "the game" of getting into the EU via Bosnia and coffee vs tea in China
Robert Mugabe was removed as Zimbabwe's President by a wave of popular protest - but even after he's gone, the country's economy hasn't bounced back. Kim Chakanetsa describes how people in Harare must hustle to survive - and how a tinge of nostalgia for earlier days is creeping in, between the power cuts, epic queues and spreading shortages.
Pascale Harter introduces this and other stories from reporters and writers around the world.
While for Zimbabweans 2008 was their 'record year' for economic disaster, for Argentines it's the memory of the sheer chaos of 2001 which causes shudders. The current President, Mauricio Macri, had hoped that market-friendly policies, a huge IMF package and his centre-right administration could turn the country around - but there are signs of financial distress everywhere and the result of October's general election is now uncertain, says Natalio Cosoy.
Katy Fallon's in Bihac, Bosnia - a town with its own history of warfare and persecution - to meet the migrants from many continents trying to make their way into the EU without papers. On the Bosnia-Croatia border it's called "The Game" - but who's playing and why?
And Andy Jones reveals why coffee is beginning to edge out time-honoured tea for young Chinese consumers. Shanghai is now bristling with concept cafes and elaborate brews - while traditional green tea is now considered dated and old-fashioned.
Photo: Customers at a shop in Harare, Zimbabwe, in August 2019 (c) BBC.