Main content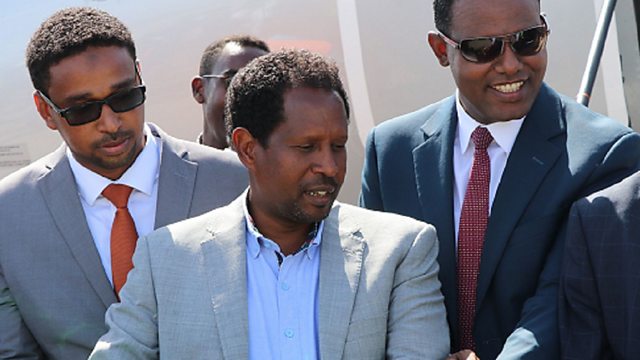 Death of an Engineer
A tribute to the Mogadishu Mayor killed in last week's attack; plus analysis of Syria's moves in Idlib, the Chinese view of protests in Hong Kong and disillusion in Nicaragua
Abdirahman Omar Osman, aka "Engineer Yarisow", left a life and career in the UK to serve as Mayor of Mogadishu. The suicide bombing of his offices on 24 July was a huge blow to members of the Somali diaspora across the world - even before it was known that the Mayor himself would succumb to his injuries. Andrew Harding pays tribute to an "effortless optimist" who lived in hope of returning his city to its glory days, and spent his own days working to make it happen.
Anu Anand introduces this and other stories from writers, reporters and analysts around the world.
As President Bashar al Assad's forces advance on Idlib province, one of the last pockets of armed resistance to his regime in Syria, the BBC's Jeremy Bowen weighs up what is really at stake, and what course the civil war might take from here onwards.
Celia Hatton attended a very crowded press conference in Beijing to hear the Chinese government lay out its official line on the protests in Hong Kong. What was NOT said was as revealing as what was; and while there was little sign of nuance or conciliation, there were also few hints of what non-military means might be used to undermine the protest movement.
And Will Grant talks to some Nicaraguans who were jailed last year for taking part in street protests against the ruling Sandinista movement, and particularly its President Daniel Ortega. Once a hero of the national struggle against the Somoza dictatorship and resistance to US-funded Contra insurgents, he's now criticised for monopolising power and crushing dissent.
Photo: The deceased Mayor of Mogadishu, Abdirahman Omar Osman (centre) celebrates after the first commercial flight linking Addis Ababa to Mogadishu in 41 years landed in the city on October 13, 2018. (Abdi Hussein FARAH / AFP /Getty Images)