Main content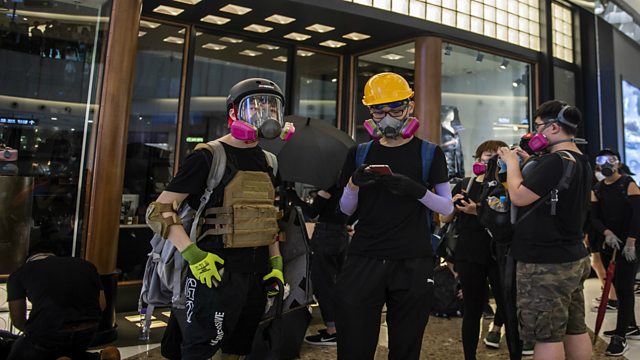 Harnessing tech during conflict
Harnessing tech during conflict. Also Map Kibera ten years on and the first ever plant selfie that could changes conservation efforts.
Harnessing tech during conflict
Twitter and Facebook have removed accounts that originated in mainland China that it says undermines the "legitimacy and political positions of the protest movement". Evronia Azer knows all about the double-edged sword when it comes to technology in the midst of conflict. On one side there are tools to mobilise protest, on the other are tools of state control and surveillance. She is Assistant Professor in the Faculty of Business and Law at Coventry University in the UK where her research interests include data privacy and governance. She joins us on the programme
Map Kibera
Ten years ago Digital Planet reported on the Map Kibera project, which was just an idea to provide information to OpenStreetMap about the Nairobi slum. This quickly turned into the Map Kibera Organisation which makes sure that Kibera is connected and is focussed on improving people's lives in the slum. Digital Planet has been back to Kibera to see how the project has changed.
First ever plant selfie
Hannah Fisher reports on a plant called Pete which could revolutionise field conservation by powering a camera to take selfies as he grows. London Zoo scientists have laid the groundwork for the world's first plant selfie – a pioneering scientific trial in the Zoo's Rainforest Life exhibit which will try out how microbial fuel cells power a plant to take its own picture. This they hope will lead to using plants to power camera traps and sensors in the wild allowing conservationists to monitor habitats remotely.
(Protesters in Hong Kong are seen wearing helmets and gas mask while looking at their phone. Credit Vernon Yuen/NurPhoto via Getty Images)
Producer: Ania Lichtarowicz
Last on
BBC World Service
News Internet
Broadcasts
BBC World Service

except South Asia

BBC World Service

Online, UK DAB/Freeview, News Internet & Europe and the Middle East only

BBC World Service

Australasia, Americas and the Caribbean & South Asia only

BBC World Service

East and Southern Africa & East Asia only

BBC World Service

West and Central Africa

BBC World Service

Australasia

BBC World Service

South Asia

BBC World Service

News Internet