Main content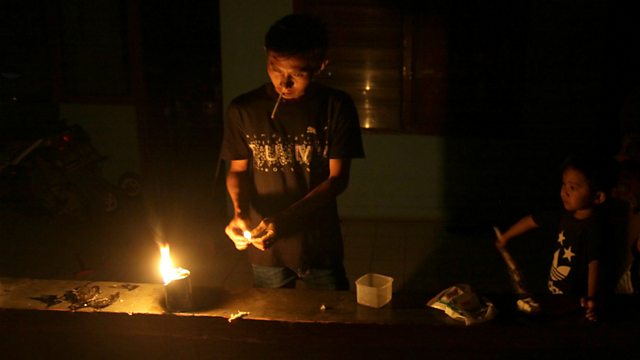 Jakarta power cut - millions without electricity
Jakarta power cut – what happened? Also Loon balloon bringing WiFi to rural Kenya; Penguin AI and art not app.
Jakarta power cut
The lights are finally back on for most of Jakarta's ten million people, who suffered a nine-hour outage over the weekend. Taking into account surrounding regions, the power cut could have affected more than a hundred million people. Just a few weeks ago, there was a power outage on a similar scale across much of Argentina and Uruguay. The lights went out recently across the west of Manhattan too. Professor Keith Bell from the University of Strathclyde in Scotland joins us live to explain why these types of cuts happen.
Project Loon
Loon's mission is to provide internet connectivity to areas that are typically underserved, using high-altitude balloons with solar-powered cellular network gear on board, replacing the need for permanent tower infrastructure in environments where that kind of option either isn't practical or affordable. Gareth and Bill have visited Loon's ground station in Nairobi to find out more.
Penguin tech
The British Antarctic Survey is using satellites to track wildlife in some extremely remote regions. Their surveillance recently revealed that emperor penguins are fleeing some of their biggest colonies as the ice becomes less stable. Satellites are also tracking whale populations in the remote ocean, but the tech doesn't stop there, as Jason Hosken reports
Art or Not app?
The power of the neural net has is rendering your handset your friendly art critic in your pocket. You take a quick pic on your phone: is it a masterpiece, or could a young child have done that? The app called 'Art or Not?' is fun but for its creators at Monash University in Australia there's a serious research question about machines and creativity behind it. The application hits the app store within the next week. Dilpreet Singh and Jon McCormack at Monash University's SensiLab explain how it works.
(Photo: Impact Of Electricity Shut Down In Jakarta And Surrounding Areas. Credit: Photo by Donal Husni/NurPhoto via Getty Images)
Producer: Ania Lichtarowicz