Main content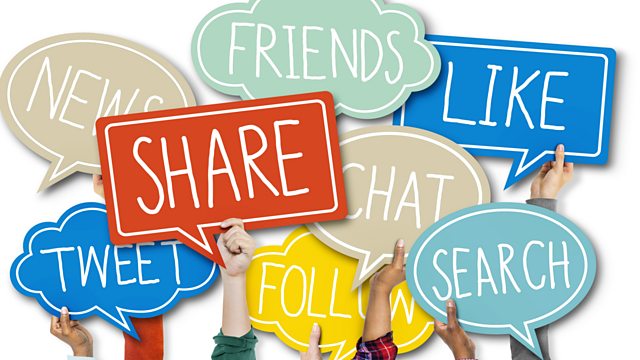 Declaration of digital independence
Declaration of digital independence - a call to boycott social media for two days. Plus multi-use drones, not-so-smart AI art and the 'most relaxing song ever.'
Wikipedia co-founder Larry Sanger is on the programme to explain why he wants us to go on strike and boycott big social media platforms for two days. He's drafted a Declaration of Digital Independence because he says these internet companies have been abusing their political power, optimising our feeds for controversy rather than civilised debate and gathering masses of our personal information along the way. Irina Bolychevsky, founder and director of Redecentralize.org gives her opinion on the idea.
Multi-use Drones
Currently drones tend to have one function; mapping, filming or delivering packages to name but a few. Now a UK company is about to start trials in Malawi of a universal multiuse drone which could perform a number of these roles. The aim of UAVAid is to be able to complete a number of tasks at the same time, significantly reducing running costs.
AI Art: Not Quite Smart Enough
Mario Klingemann talks about his latest installation at the Barbican in London "Circuit training" explaining some of the tech behind this AI inspired artwork. He invites viewers to teach a neural network how to create an artwork by allowing the AI to capture their image. Their input means that installation is a constantly evolving piece of live art – but it has not been without its teething problems.
Weightless – The 'Most Relaxing Song Ever'
The song 'weightless', by the British band Marconi Union, is regularly called 'the most relaxing song ever'. The eight-minute track was made in collaboration with a sound therapist, to use in an experiment investigating whether music could help reduce stress. Weightless has gone on to have millions of listens on Youtube, but how did science theory and music technology come together to create the relaxation hit? Bobbie Lakhera went into the recording studio to find out.
Producer: Ania Lichtarowicz
(Picture: Hands holding speech bubbles with social issue concept. Credit: Getty Images)
Last on

BBC World Service
News Internet & Online only
Broadcasts
BBC World Service

except South Asia

BBC World Service

Online, UK DAB/Freeview, News Internet & Europe and the Middle East only

BBC World Service

Australasia, Americas and the Caribbean & South Asia only

BBC World Service

East and Southern Africa & East Asia only

BBC World Service

West and Central Africa

BBC World Service

Australasia

BBC World Service

South Asia

BBC World Service

News Internet & Online only