Main content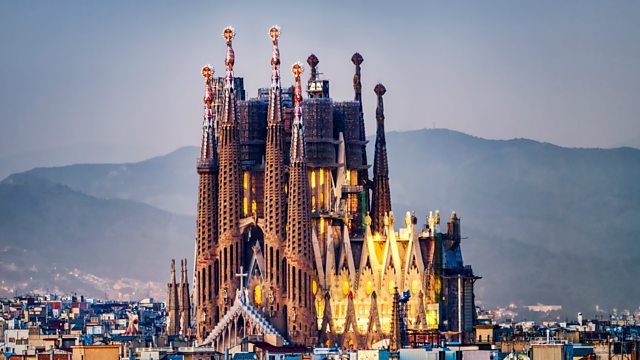 Sagrada Família: Can tech complete the build of the basilica?
How technology will help complete the original design of the Sagrada Família. Also increasing Africa's IT skills and how tech is changing the way we buy, sell and rent property.
A work permit for the unfinished church designed by the architect Antoni Gaudi, 137 years after construction started has been issued. Tristam Carfrae, deputy chair of engineering and design company ARUP tells us how technology will help complete the original design of the Sagrada Família basilica.
Africa Tech – Increasing African IT Skills
A new report shows that the demand for digital skills in Sub-Saharan Africa is expected to grow at a faster rate than in other markets. Entitled Digital Skills in sub-Saharan Africa: Spotlight on Ghana, it estimates that 230 million jobs in sub-Saharan Africa will require digital skills by 2030. One of the authors of the report – Maryanna Abdo – explains how most workers will need to retrain across their careers in the future. Oluwatobi Otokiti, technology product manager from Andela.com, joins us in the studio to tell us how they are promoting African IT talent across the continent. They have offices in seven countries and they run training courses for software engineers - especially encouraging women. Most companies in Africa look outside the continent for IT workers, but Andela is working to change that.
Property Tech: How it's Changing the Way we Buy, Sell and Rent Property
Brazilian tech journalist Angelica Mari on how tech is transforming the housing market. In the US open days for house selling are becoming a thing of the past as online companies are taking over. Sellers can change their ad's online and arrange viewings, while buyers don't have to wait long to see a potential new home. In Brazil, renters now don't need a guarantor to vouch for them when renting property. These guarantors needed to own property themselves. This, coupled with a more mobile population, meant renters were finding it was sometimes impossible to rent a property. Now everything is done online giving many more people access to a home of their own.
(Photo: Sagrada Familia basilica in Barcelona. Credit:Getty images)
Producer: Ania Lichtarowicz