Main content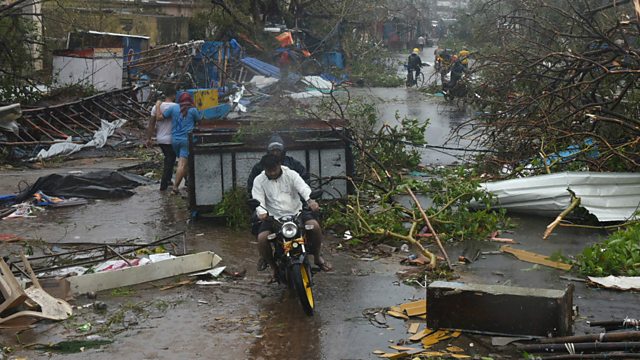 Ham radio aids cyclone relief effort
Ham Radio Operators Provide Communication for Cyclone Fani Relief; Also 3D Printing Allows Soft Robotics Advancement; Colombian Organisation Fights Online Trolls
Ham Radio in Disaster Relief Efforts
Ham Radio operators have been drafted in to keep communications open after Cyclone Fani devastated parts of India. HF and VHF will be used to communicate with the main disaster control room in Delhi. Operators have been deployed to areas where all other forms of communication have failed.
Soft Robotics
Recent advances in 3D printing have led to significant progress in the field of soft robotics. Katia Bertoldi, professor of applied mechanics at Harvard, describes her work with soft robots - compliant robots, made from soft materials, usually rubber, which are suitable to interact with humans in a non-intrusive way. As these robots need to move in a complex way new materials are being developed to allow them to do that.
Fighting Back Against Online Trolls in Colombia
In Colombia, an organisation called Fundacion Karisma is helping victims of online abuse fight back against misogynistic internet trolls by educating them on data security. The organisation recently won an award from the Index on Censorship, for their digital activism and work for freedom of expression on the internet. Our reporter Tom Stephens speaks to the head of the organisation about their work.
(Photo: People ride a motorbike through debris on a road after Cyclone Fani hit Puri. Credit: REUTERS/Stringer)
Producer: Ania Lichtarowicz