Main content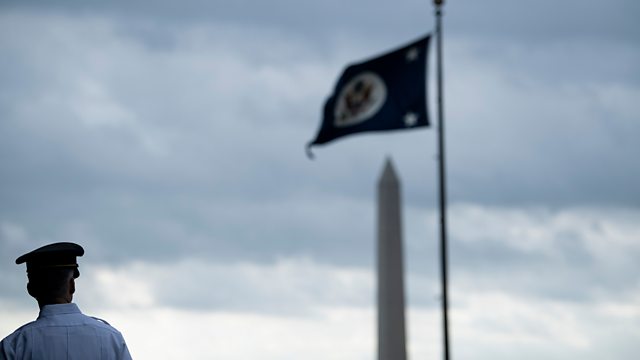 Power and diplomacy
Are US students of diplomacy reconsidering their career choice and impeachment's teachable moment.
The impeachment inquiry has exposed some of the ways in which the US diplomatic corps feels undermined and undervalued by the Trump administration. We visit two US universities training a future generation of US diplomats to find out whether students there are reconsidering their career choice. Also, Samantha Power reflects on some of the toughest decisions she had to make while US Ambassador to the UN; we visit the Museum of the Palestinian People that is just blocks away from the White House; the rise and fall of Richard Holbrooke, a statesman known for his diplomatic breakthroughs and outsized ego; and beatboxers on a musical mission to bring the world together.
(Photo: A view of the Washington Monument and the US Department of State's flag in Washington, DC. Credit: Brendan Smialowski/AFP/Getty Images)
Podcast
How the world looks through American eyes, and the myriad and unexpected ways that the world influences the United States.