Main content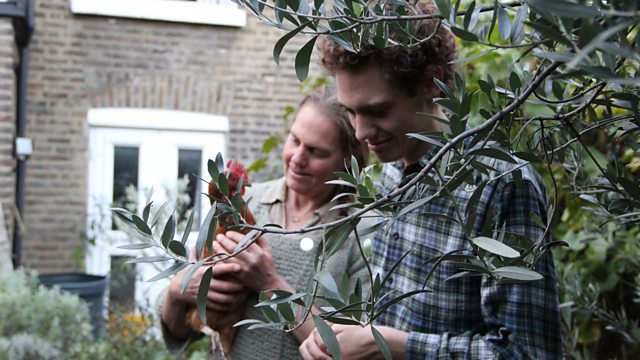 Consciously green
Could you go plastic free? This London family did.
In recent years, it's become fairly common for people to take their own bags when they go grocery shopping. But for the past 18 months, Philippa Robb and her son, Haydn, have also been bringing their own containers, to avoid food packaging and other single-use plastics. Now Philippa's goal is to have a zero-waste home.
Also, Greta Thunberg is now a household name in environmental activism. Find out how she's been able to inspire an international youth movement; With a camera strapped to his back, Victor the white-tailed eagle is providing a bird's eye view of how climate change is melting Alpine glaciers; and China has hundreds of thousands of emissions-free electric buses. Now the US is trying to catch up.
(Philippa Robb and her 16-year-old son, Haydn Robb Harries, stand in their London backyard with one of their three chickens. Robb feeds the chickens leftovers in an attempt to cut down on food waste. Credit: Brenna Daldorph/The World)
Podcast
How the world looks through American eyes, and the myriad and unexpected ways that the world influences the United States.