Main content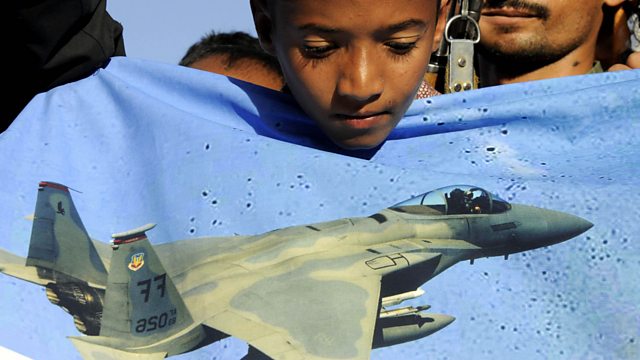 At what cost?
Have you heard how many weapons the US has sold to Saudi Arabia?
The amount of weaponry Saudi Arabia buys from the US has risen dramatically over the past decade or so. We take the latest arms sales data and present it as an audio experience. Also, the human cost behind seemingly ordinary groceries; some states in the US are tightening abortion laws, leading some women to buy abortion pills online; a US fast-food chain introduces a new meat-free burger; and why burping cows are causing climate change.
(Image: Supporters of Houthis gather at Babul Yemen street to protest the US government's sale of $1.29 billion in smart bombs to Saudi Arabia, in Sanaa, Yemen on November 20, 2015. (Photo by Mohammed Hamoud/Anadolu Agency/Getty Images)
Podcast
How the world looks through American eyes, and the myriad and unexpected ways that the world influences the United States.