Main content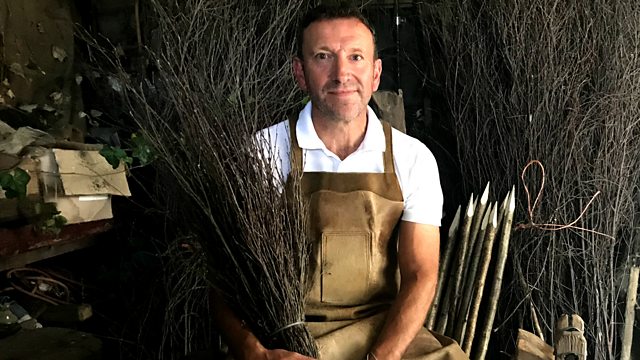 Sweeping the world
Imtiaz Dharker presents a reflective evocation of the broom, in words, sound and music.
All around the world the broom is a ubiquitous object used for sweeping homes, places of work and worship. It is so ordinary, so everyday, that a huge range of idioms, traditions and beliefs in the power of sweeping have appeared. Award-winning poet, Imtiaz Dharker presents a reflective evocation in words, sound and music of the broom in many cultures.
In India, the negative energies of the house are swept away early in the morning and in Nigeria, the belief is strong that you do not sweep at night or you will sweep the wealth out of the house. In England, Bradley Nash is a "Broom-squire" whose family have been making traditional besom brooms for at least 300 years. He gathers and stores birch wood during the winter months and crafts the head and the handle in just ten minutes!
In the 15th Century the first image of women flying on brooms came from the French Alps, marking the start of the early modern European witch hunt - the means by which women were persecuted. Professor Jack Zipes talks of the German poet, Goethe's Der Zauberlehrling or "The Sorcerer's Apprentice" as the inspiration and source for Walt Disney's film Fantasia with its dancing brooms.
In Han Dynasty China 2000 years ago, a small, beautifully made broom allows us a glimpse into the daily life of a soldier stationed at a border watchtower looking out over the dusty desert. And a strange broom made of puffin wings from the Faroe Islands reminds us how adaptable we are at making such a necessary object out of the materials we find around us.
Whether it is dust, spirits or the mythic power of the broom to break free and cause havoc, this programme takes a sweeping look at a never-ending story.
(Photo: Bradley Nash, besom maker. Credit: Loftus Media)