Main content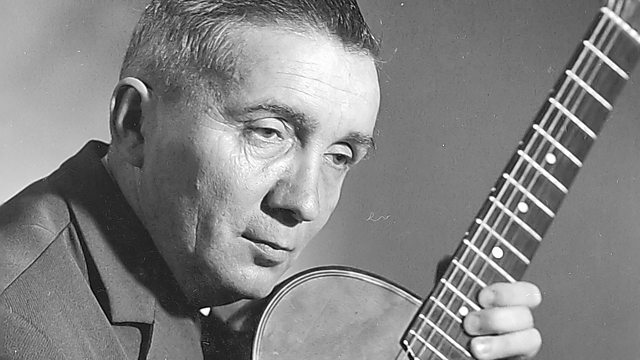 Songs from the Depths of Hell
Blessed with a photographic memory Aleksander Kulisiewicz recorded the songs of the damned in the Sachsenhausen Concentration Camp.
Aleksander Kulisiewicz spent six years in Sachsenhausen Concentration Camp, imprisoned soon after the Nazi invasion and their attempted destruction of Poland.
In the camp he found a unique role both as a composer and living tape recorder of the world of the unfree and the damned. Blessed with a photographic memory prisoners, many of whom knew they were to be killed, would ask him to remember their songs. Songs of resistance and defiance, songs of love and home, songs that captured the brutality of life and death in the camps. He would also write 50 of his own songs. Performances would take place in secret, at night, away from the eyes of the SS.
Kulisiewicz survived a death march at the war's end and recovered to become the foremost chronicler, in song, of the world of the Concentration Camps. He would obsessively document memories and songs until the end of his life in 1982.
In the 1960s he became an unlikely attraction in festivals of folk song for youth rebelling against the silence of their parents generation. Strumming his guitar liberated from Sachsenhausen, performing in his camp uniform, Kulisiewicz would sing his songs from the depths of hell. Oral historian Alan Dein explores his life and musical legacy.
(Photo: Aleksander Kulisiewicz with permission granted from the Kulisiewicz family archive)
Last on
Broadcasts