Main content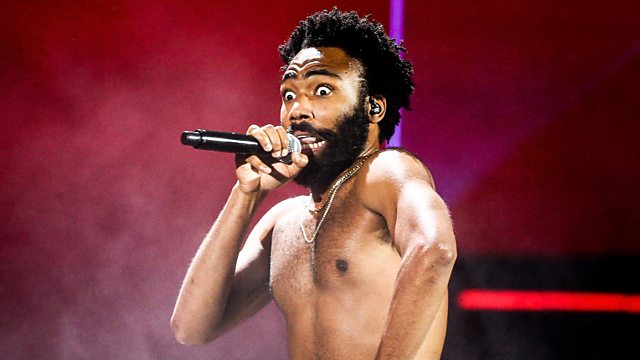 Childish Gambino: This is 2018
How and why Childish Gambino's This is America video echoed around the world in 2018.
In May 2018 the American actor and singer Donald Glover (aka Childish Gambino) released what has been described as "the most talked about music video in recent history". The controversial video of This is America addresses the issues of gun violence, mass shootings, racism and discrimination in the US. It has been viewed more than four hundred million times on YouTube. It has also spawned covers of the song and, importantly, the video across the world which have also garnered millions of views.
Why and how did This is America become so popular across the globe? And why have artists in so many different countries taken the Childish Gambino song and created their own versions? For example, within three week of the original, the Nigerian rapper Falz released This is Nigeria, commenting on corruption and organised crime. His video has had 15 million views. The rapper I-NZ released his version called, This is Iraq, decrying the consequences of the US-led invasion of Iraq.
This programme examines the global impact of This is America, asking those who made their own versions why they did so and why they chose to focus on the themes they did.
Presenter: Ladan Osman
Producer: Monica Whitlock
(Photo: Childish Gambino performs at the iHeartRadio Music Festival 2018 in Las Vegas, Nevada. Credit: Rich Fury/Getty Images)