Main content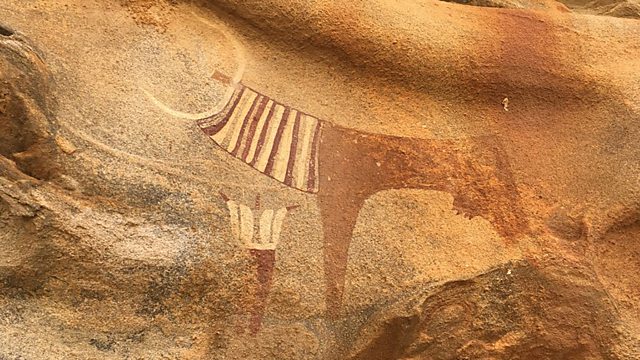 Stories on the Rocks
Exploring how ancient cave paintings in Somaliland can be protected from terrorists.
Somaliland's rich archaeological heritage was practically unknown 15 years ago. Now thanks to Dr. Sada Mire, Somali archaeologist and author, medieval Islamic towns, pre-Islamic Christian burial sites, and pre-historic cave paintings have been uncovered. One of them, Laas Geel, has been described as one of the most important rock-art sites in eastern Africa. Dr Sada Mire takes us there to see astonishing rock paintings more than 5000 years old in near perfect condition. Their remoteness has until recently protected them but there is little security around these sites. There has already been some looting, and the cave paintings are rapidly deteriorating and have lost some of their colour since their discovery.
But Somaliland is in a uniquely difficult position; its archaeological sites fit the criteria to receive Unesco world heritage status, but as a country that is not internationally recognised it cannot get Unesco status and the funding that would help protect its sites. What can a place that is not even allowed to be a country do to protect some of the world's most precious heritage? Dr Sada Mire and Bidhaan Dahir of the BBC Somali Service explore the possibilities.
Producer: Bidhaan Dahir
(Photo: Cow painting in Laas Geel, one of the best preserved rock paintings in Africa)