Main content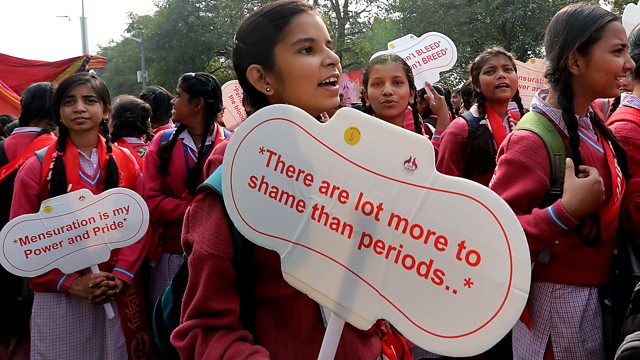 Menstruation: How can India tackle period poverty?
How can India break its taboos and myths around periods, and improve access to sanitary products?
Globally, 2.3 billion people lack basic sanitation services, making it a major challenge to manage menstruation. Over 150 million women in India suffer from period poverty.
Periods are one of the leading reasons why girls drop out of education in the country. Many are forced to stay at home because they can't access or afford sanitary products.
Some women use cloth or rags with sand, jute or even cow dung, which increases the risk of infections, while many are subjected to social, religious and cultural restrictions during menstruation.
In this edition of WorklifeIndia, we talk to a menstrual comic series creator, a period campaigner and a public policy specialist to understand how India can address menstrual access and stigma.
Are policy measures effective to tackle the culture of silence and shame? How can the government improve access to sanitary products? And how can we break our own taboos and myths around periods?
Presenter: Devina Gupta
Contributors: Urvashi Prasad, public policy specialist, NITI Aayog think tank; Aditi Gupta, co-founder, Menstrupedia; and Anshu Gupta, founder, Goonj NGO.
Image: Indian school children hold placards as they participate in a campaign to raise awareness for menstrual hygiene among young girls in New Delhi, India (Credit: Harish Tyagi/European Photopress Agency)
Last on

BBC World Service
South Asia & East Asia only
Broadcast
BBC World Service

South Asia & East Asia only