Main content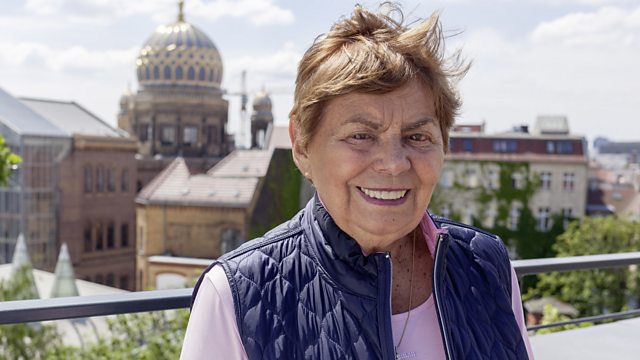 The Girl Who Witnessed Crystal Night
A 90-year-old remembers the night that marked the beginning of the Holocaust.
Ruth Winkelmann, daughter of a Jewish father, was just ten years old when she witnessed what later became known as crystal night: the night of 9th November 1938, when Jewish shops and synagogues all over Germany were smashed up and looted, and many Jews arrested or killed. It marked the beginning of the outright persecution of Germany's Jews. Now 90, Ruth meets Caroline Wyatt to tell her what she remembers of that frightening night – and how it changed the course of her life.
Ruth's memories of crystal night are vivid. When she arrived at her Berlin school the morning after, she found it barricaded by Nazi stormtroopers, who had also desecrated the nearby synagogue. The schoolgirls had to escape via the lofts of adjacent buildings. That evening, Ruth recalls, her father told her, "This is the beginning of a very difficult time."
He was right. For Ruth, crystal night was the end of her carefree childhood. Her father and 14 other Jewish relatives were killed at Auschwitz, she herself and her mother survived in hiding.
The experience of crystal night and its aftermath shaped Ruth's religious outlook profoundly. Brought up in the Jewish faith and considered Jewish by the Nazi regime, she later converted to Christianity out of gratitude to the man who had saved her. Today, she says, she has a strong faith in God and a deep sense of her Jewish roots.
Producer: Kristine Pommert
(Photo: Ruth Winkelmann at her former Jewish school in Berlin, with the new synagogue in the background. Credit: Stefan Thissen)
Last on
Broadcasts
BBC World Service

except News Internet

BBC World Service

East and Southern Africa & West and Central Africa only

BBC World Service

News Internet