Main content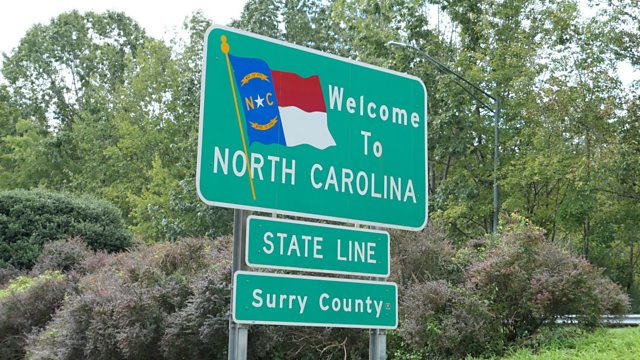 The Dark Sides of American Democracy
Could voting laws and partisan district maps swing November's US mid-term elections?
Giles Edwards travels to North Carolina to investigate whether new voting laws and partisan district maps could swing November's mid-term elections. Over the last two decades the controversy over voting laws has become increasingly bitter. President Trump regularly complains about unfair rules and illegal votes, and North Carolina has become a key location where these arguments play out.
He meets the local newspaper editor covering stories of election fraud, State Representative David Lewis on his farm in rural Dunn, Democrat activist Eric Ellison who is out registering new voters, and elections board member Stella Anderson. He finds Democrats still concerned that a concerted campaign is under way to deprive liberal-leaning groups of access to the electoral process, and Republicans anxious to stop voter fraud and ensure the sanctity of the ballot.
As he walks the lines of one of the nation's most partisan voting maps with voters concerned their voice is being diluted, and hears about the need to tighten voting laws, Giles asks what effect these policies, in North Carolina and elsewhere in the United States, could have on the vital mid-term elections.
(Photo: North Carolina state line sign)
Featured in...
What's at stake, and what could change, in the 2018 US mid-term elections?