Main content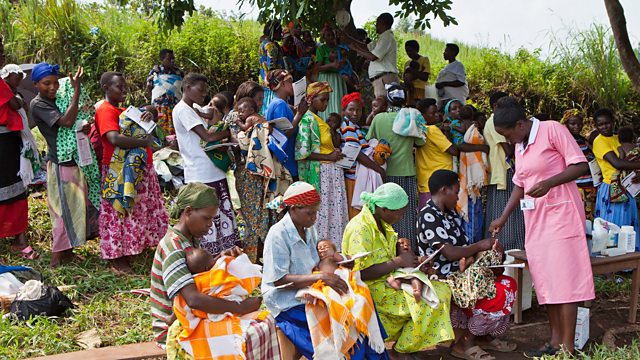 Africa's Big Philanthropy: Health
Alan Kasujja looks at The impact of philanthropy on healthcare and disease reduction in Africa.
In 2016 The Bill and Melinda Gates Foundation pledged to invest five billion dollars in poverty reduction and health in Africa. Other big givers like the Rockefeller Foundation have spent billions on health, agriculture and livelihood programmes. Some say governments and global agencies have come to depend on the donations of big philanthropic donors for their programmes, but how much influence do they have, and with the rise of home-grown African wealth what is the future is for philanthropy here?
In Uganda and Kenya Alan Kasujja explores the impact of philanthropy on healthcare and disease reduction. He visits the site of the biggest ever malaria vaccine trial to find out how the large amounts going into vaccine programmes are being spent, and he meets pregnant and new mothers who are being connected to healthcare centres via mobile technology with the help of philanthropy. But not everyone is happy about Africa's reliance on big international donors and some believe philanthropists have too much influence on health priorities.
(Photo: Nurse Agnes prepares and administers the vaccination program during the out reach clinic in Kitahurira, Uganda. Credit: Getty Images)
Broadcasts
BBC World Service

East and Southern Africa, Australasia, South Asia, East Asia & West and Central Africa only