Main content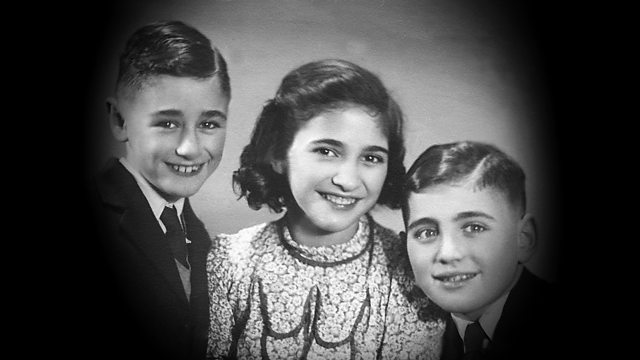 The Children of Belsen
A survivor of the Holocaust is reunited with her 15-year-old self through the BBC's archive recordings.
In April 1945 a 15-year-old Dutch Jewish girl was interviewed by the BBC in the Nazi concentration camp of Bergen-Belsen shortly after its liberation by the British.
Weakened by typhoid, Hetty Werkendam, now known as Hetty Verolme, described to reporter Patrick Gordon Walker some of the horrific conditions in the Nazi camp where more than 50,000 prisoners died. She also told him how she and her younger brothers were separated from their parents, and how they lived for the last months of the war in a separate barracks with other Jewish children, largely ignored by the SS authorities.
For this programme, reporter Mike Lanchin accompanies Hetty, now in her 80s, and her family, back to the site of the former Nazi camp. Together, they listen to the original 1945 recordings of the teenage Hetty, and visit the place where she and the other children were held until liberation.
Hetty introduces us to two other former Belsen child prisoners, one of whom has no recollection of the camp, but says he still feels a peculiar sense of "coming home" each time he visits.
Image: Hetty and her two younger brothers (Courtesy of the Verolme family. Copyright: The Werkendam Family Trust)
Last on
BBC World Service
except News Internet
Broadcasts
BBC World Service

except News Internet

BBC World Service

except News Internet

BBC World Service

except News Internet

BBC World Service

Australasia

BBC World Service

except News Internet