Main content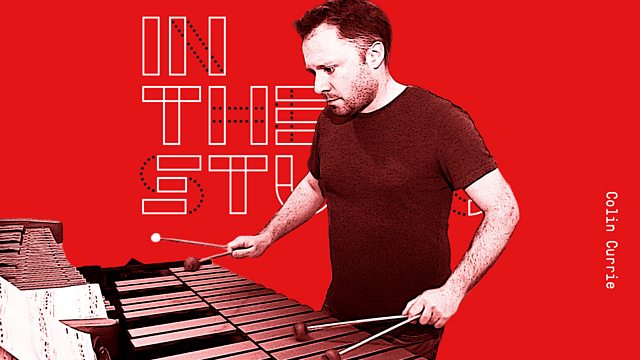 British percussionist Colin Currie
British percussionist Colin Currie gives us exclusive access to his preparations for the World Premiere of Helen Grime's Percussion Concerto conducted by Marin Alsop.
British percussionist Colin Currie is in demand as a soloist the world over and includes the American contemporary composer Steve Reich amongst his fans. As well as performing the classics, he's also a pioneering figure in the world of new music, inspiring composers to create works highlighting the percussionist as so much more than the xylophone or marimba player (with a few bells and drums), but rather as a solo performer leading a musical argument.
In the Studio this week follows Colin as he prepares for the World Premiere of the Percussion Concerto by the acclaimed composer Helen Grime. The work will be premiered in London by the London Philharmonic Orchestra and then in the US by the Baltimore Symphony Orchestra, with both concerts led by the world famous conductor Marin Alsop.
Colin Currie has given Nicky Barranger exclusive access into his world as he prepares for the concert in London, discussing the new piece with Helen Grime even before it is finished and inviting us into his music room to hear parts of the work in development.
Producer: Nicky Barranger and Emma Kingsley
(Image: British percussionist Colin Currie, credit Nicky Barranger)
Broadcasts
BBC World Service

Online, UK DAB/Freeview, Europe and the Middle East & West and Central Africa only

BBC World Service

Australasia, Americas and the Caribbean, South Asia & East Asia only