Main content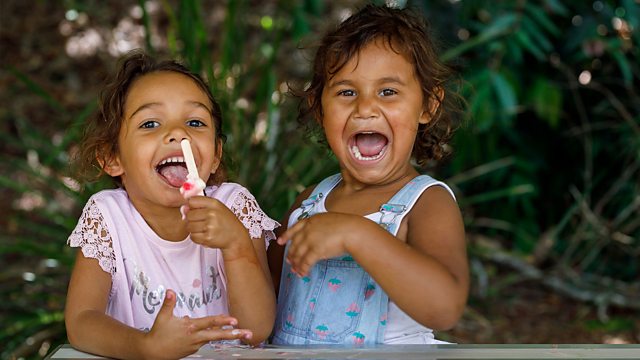 What's The Point of Laughter?
All humans laugh, and it may seem obvious why we do it, but what does a scientific study of laughter reveal about our very social species?
This violent and repetitive involuntary constriction of the chest muscles is highly infectious, and can result in convulsions, profuse tears and a reddening of the face. People are known to clutch their chests or roll around on the floor during the more intense bouts. Buy why? It seems a particularly odd thing to do and that's why CrowdScientists, Erin from Australia, Geraldine from Switzerland, and Musweu from Zambia wanted to find out more about laughter. In pursuit of an understanding of what laughter is, and why we do it, Geoff Marsh attempts to distinguish the sounds of friends from strangers laughing together, and explores the earliest origins of this rib-rending behaviour. In the process he discovers that we're not alone in laughing, and uncovers the importance of this ability for making and maintaining friendships.
Presenter: Geoff Marsh
Producer: Rory Galloway
(Photo: Two young girls eating an ice-cream and Laughing. Credit: Getty Images)
Last on
BBC World Service
Australasia
Clips

Broadcasts
BBC World Service

except News Internet

BBC World Service

except Americas and the Caribbean & News Internet

BBC World Service

except Australasia, East and Southern Africa, News Internet & West and Central Africa

BBC World Service

Australasia & East and Southern Africa only

BBC World Service

West and Central Africa

BBC World Service

Australasia