Main content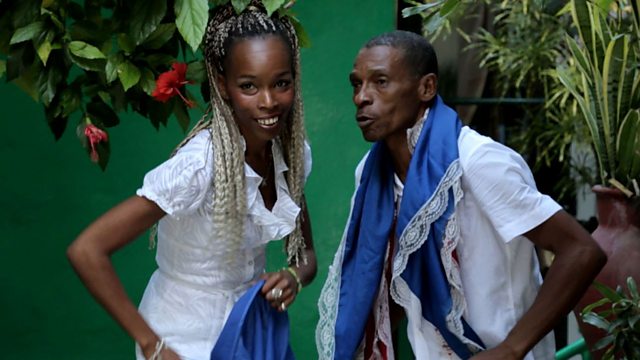 Why Do Humans Dance?
What role does dance play in human life and evolution? We head to Cuba to find out
Kenyan listener Docktor can't help himself. When music is playing he must move to the beat and he wants to know why. What role does dance play in human evolution? And what does dance mean to us? To help answer the many twists and turns in Docktor's questions, the CrowdScience team heads to one of the most vibrant and diverse dance scenes in the World, Havana in Cuba. For Cubans dancing is at the heart of their cultural identity. They tell stories, bond with others, practice religion and celebrate their African ancestry through dance ¬– which came to Cuba with the slave trade.
For all humans, dancing is intimately connected to our love of music and is likely to be one of our oldest cultural practices. But why would our ancestors have wasted energy on what superficially seems to serve no survival benefits? Evolutionary anthropologist Bronwyn Tarr tells us that one clue lies in the brain. When we dance with others our brains reward us with a cocktail of feel-good hormones and this likely leads to profound social effects.
Presenter Anand Jagatia gets challenged on the dance floor, discovers how deeply rooted dance is in Cuban society and why we should dance more.
Presenter: Anand Jagatia
Producer: Louisa Field
(Image: Dancers in Cuba)
Broadcasts
BBC World Service

except Australasia, East and Southern Africa, News Internet & West and Central Africa
Podcast
We take your questions about life, Earth and the universe to researchers hunting for answers at the frontiers of knowledge.