Main content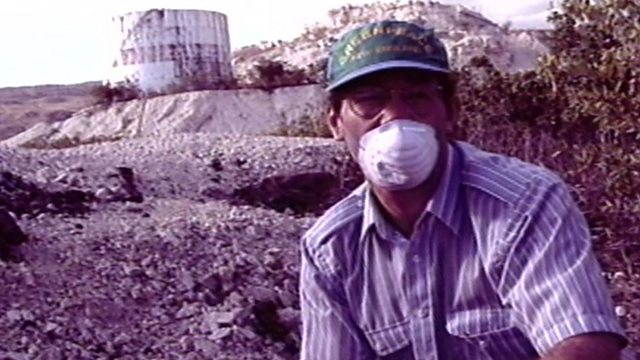 The Ship that Dumped America's Waste
How environmental campaigners from Greenpeace fought to stop the 'Khian Sea' ship from off-loading tons of American waste on poor countries.
In 1988 a ship named 'Khian Sea' dumped 4,000 tons of incinerated ash close to the beach in the town of Gonaives, in northern Haiti. The ash had originally come from the city of Philadelphia, and had been aboard the Khian Sea for more than a year, while it searched for a country that would accept it. Mike Lanchin has been speaking to Kenny Bruno, a Greenpeace campaigner who tracked the ship as it sailed across the oceans with its cargo of waste. He recalls the battle to get the ash sent back to the US.
Photo: Campaigner Kenny Bruno photographed in front of the ash pile in Gonaives, Haiti (1988, Greenpeace)
Featured in...
Major moments that changed our understanding of the planet we live on