Main content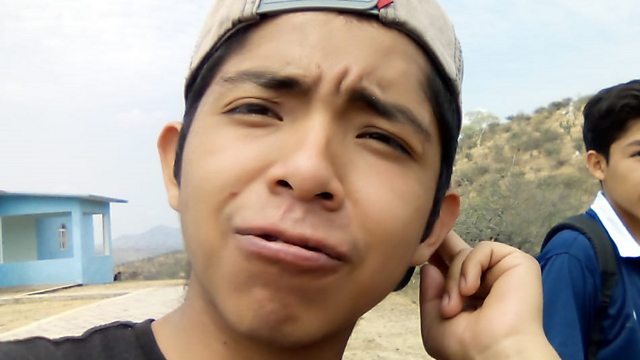 Killed Because of Fake News on WhatsApp
The story of how a rumour led to the lynching of two innocent men in Mexico
How a viral rumour on WhatsApp led to the lynching of two innocent men in Mexico.
Ricardo Flores and his uncle Alberto were building a well. They set out to buy some supplies, but as it was a warm August day, they decided to take a break along the way. Within hours they were arrested and lynched – beaten and burnt to death by a ferocious mob. Rumours which spread on WhatsApp falsely accused the men of being child kidnappers. And before anyone could stop the residents of Acatlan, a small town in Mexico, a tragedy unfolded – the repercussions of which continue to be felt today.
For the Beyond Fake News season on the BBC World Service, Marcos Martinez went to Acatlan to investigate.
Presenter: Mike Wendling
Reporter: Marcos Martinez
Producer: Reha Kansara
Studio Manager: Graham Puddifoot
Photo Caption: A photo of Ricardo Flores, one of the men who was killed.
Photo Credit: BBC
Broadcasts