Main content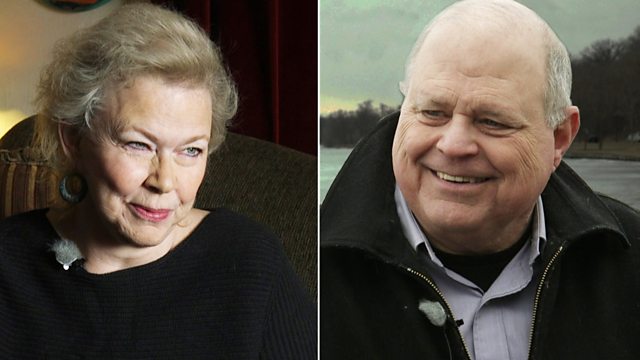 When a Democrat Met a Republican
They come from different political camps and see different stories on Facebook. What happened when they met?
Deb describes herself as "far to the left". Tom's a big fan of Donald Trump. Trending went to Minnesota as part of the BBC's Crossing Divides season to look at a grassroots effort to bring people like Deb and Tom together.
According to research, the ideological gap between Democrats and Republicans has never been wider. But one innovative project called Better Angels brings together people from the left and the right with a series of structured questions and strict ground rules. What happened when Deb and Tom met face-to-face – and could it really lead to any lasting change?
Reporter: Anisa Subedar
Studio Manager: James Beard
Photo Credit: BBC (Deb Mosby/Tom Chamberlain)
Featured in...
The world seems more divided than ever. Who are the people trying to bring us together?