Main content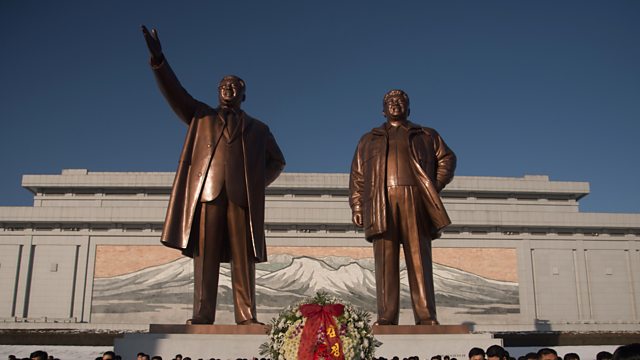 North Korea's YouTube Stars
YouTubers are uploading footage from one of the world's most secretive states. Plus, why does the internet keep getting cut off in Kashmir?
Vloggers are setting up YouTube channels in one of the most closed countries in the world. North Korea has strict regulations about what types of information can be accessed by citizens inside the country. But the country does allow overseas photographers to set up YouTube channels about life in North Korea. Of course, operating a social media account in Pyongyang comes with trade-offs. On the programme this week, Singaporean YouTuber Aram Pan provides an insight into the secretive state.
Plus, why is the internet being cut off again and again in the disputed north Indian state of Kashmir? We speak to people on the ground to find out more.
Presenter: Jonathan Griffin
Reporters: Natalia Zuo, Reha Kansara
Producer: Elizabeth Cassin
Picture caption: Statues of late North Korean leaders Kim Il-Sung (L) and Kim Jong-Il (R) at Mansu hill in Pyongyang
Picture credit: Getty Images