Main content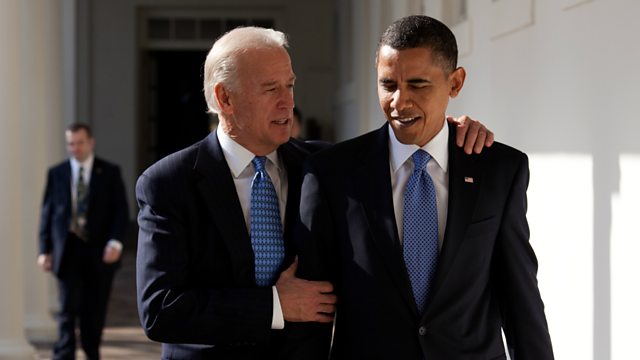 Male friendships
Why do so many men struggle to get close to each other, and what can men do to make better friendships?
From the Obama-Biden bromance to the transformative experience of the men's group, Nastaran Tavakoli-Far explores what men can get from their friendships with other men that is unique.
With theories from Aristotle to the modern day, she looks at how long held notions of masculinity sit within redefined gender roles and can prevent men from getting close to other men.
And also learns about the importance of music in making friends and why being able to show our weaknesses is so crucial to forming friendships.
(Photo: Joe Biden and Barack Obama. Credit: The White House)