Main content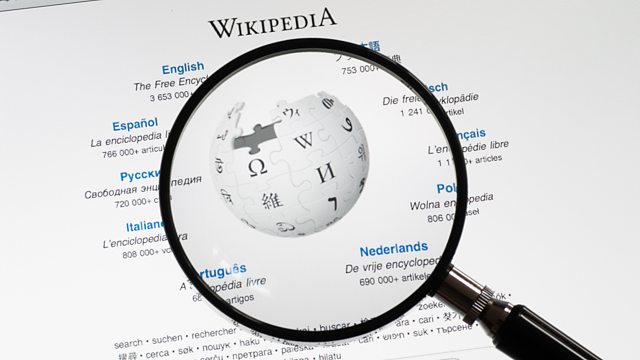 The Mysterious Wikipedia Editor
The mysterious Wikipedia editor – the man who has angered anti-war activists; FIFA World Cup facts and figures and why football is the world's favourite game.
Philip Cross has made hundreds of thousands of Wikipedia edits. But in the process he's angered anti-war activists and critics of Western foreign policy, who claim he's biased. So who is "Philip Cross", the name on the account? We try to track him down.
The data behind all the football World Cups since 1966: Ben Carter talks to author and Opta Sports football statistician Duncan Alexander about how the 'beautiful game' has changed…through numbers. Which World Cups have seen the most shots, fouls, dribbles and, most importantly, goals?
And why has football becomes the world's favourite team sport? Aasmah Mir asks why "soccer" has developed such a huge following, talking to players and fans across the world about the game's accessibility, simplicity and unpredictability.
(Picture Caption: Screenshot of the online encyclopaedia Wikipedia, one of the world's most popular websites. Picture Credit: Getty)