Main content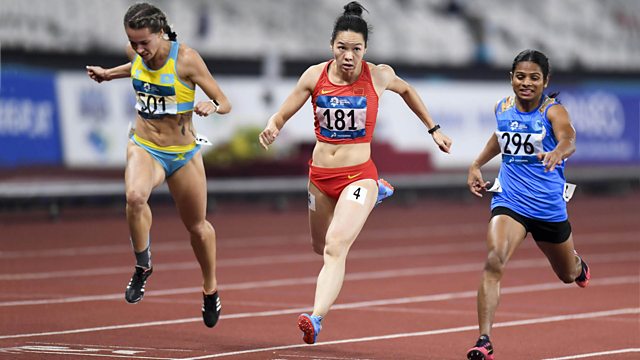 Is Women's Sport In Trouble?
Who gets to compete as a woman? We take a look at the controversial new rules which will target intersex athletes.
Ever since it began, women's sport has been beset by a fundamental question: who gets to compete as a woman? It's a debate which is more heated now than ever. That's because in a few months, athletics' governing body, the International Association of Athletics Federations, will introduce controversial new rules, regulating the participation of athletes with disorders of sexual development, commonly known as intersex conditions. It's a debate that goes far beyond sport - throwing up difficult questions about what separates men from women. In this edition of The Inquiry we plunge into this debate, which is troubling women's sport.
Presenter: Helena Merriman
Producer: Josephine Casserly
(image: Women's Athletics 200m at the 2018 Asian Games in Jakarta, Indonesia. Photo Credit: Yang Huafeng/China News/Getty Images)