Main content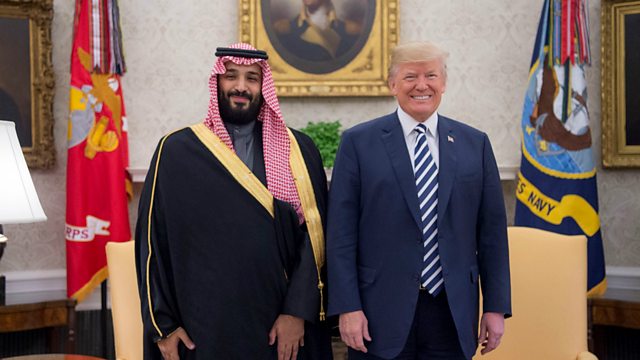 Who's in the Driving Seat of the US – Saudi Relationship?
The forces steering the alliance between the US and Saudi Arabia.
It's graduation day at the end of a religious summer school in Yemen's Saada province. A class of young boys are off on a trip to a shrine. In a land of war, they are happy - jostling and full of energy on their school bus.
Moments later, most of the boys are dead. A Saudi-led coalition airstrike has hit their bus. The bomb that was dropped by the Saudis was made in the United States, and Saudi Arabia is the America's single biggest customer when it comes to buying arms.
Critics argue that Donald Trump is quietly escalating America's role in the Saudi-led war on Yemen, and many, including US Congress, have begun to question the relationship between the United States and Saudi Arabia. Will the US support Saudi Arabia no matter what? So on this week's Inquiry we're asking, who's in the driving seat when it comes to the US – Saudi alliance?
Presenter: Krupa Padhy
Producer: Marie Keyworth
Researcher: Dearbhail Starr
(Photo: U.S. President Trump meets Crown Prince of Saudi Arabia Al Saud, (c) Getty Images)