Main content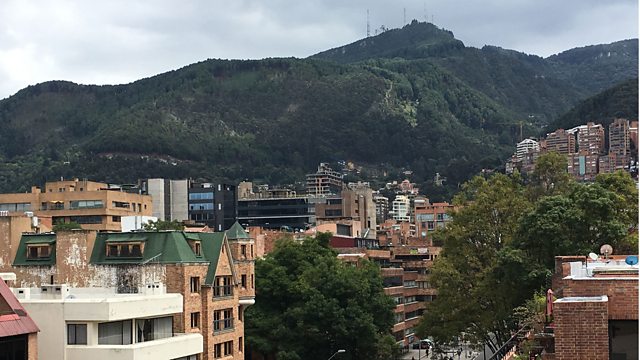 On Tour in Bogota
What is the artist's role in Bogota if the Peace Agreement has ended five decades of conflict?
What is the role for artists in Bogota, if the Peace Process has ended five decades of conflict in Colombia?
The Arts Hour on Tour is in Bogota, to examine new artistic projects and emerging roles for artists and performers of all genres, now that the government's Peace Agreement with FARC has hopefully brought an end to over fifty years of conflict in Colombia.
On stage in front of a live audience, Nikki Bedi is joined by star guests who are all passionate about the future of their country.
As Colombia's Truth Commission gets under way, three professional storytellers reveal how their creativity adds to the process including; novelist Juan Gabriel Vasquez on his obsession with memory, filmmaker Laura Mora on dreaming that she met her father's killer and TV producer Natalia Echeverri on the guerrilla kidnap story behind the Bogota based Netflix drama Wild District.
Bronx Creative District director, Monica Ramirez explains how a Bogota blackspot is turning into Colombia's first purpose built arts complex .
There's live comedy from Colombian stand-up pioneer Andres Lopez and live music from Psychedelic African Tribe from the Future, Ghetto Kumbe, and the legendary Colombian rock band Aterciopelados - whose lead singer Andrea Echeverri takes us on a Culture Cab tour of the art shows with unmissable messages.
Photo shows Bogota (c) BBC
Broadcasts