Main content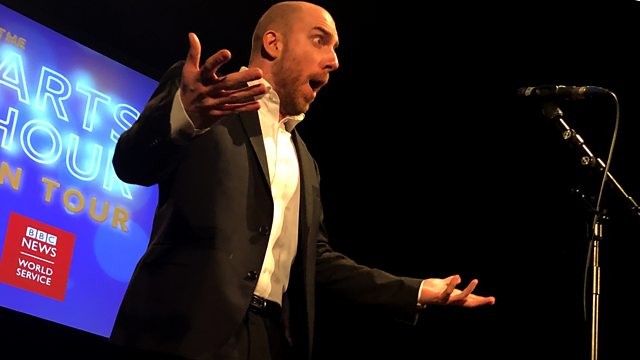 On Tour in Milan
Nikki Bedi is on stage with top performers and creative talents from Milan
The Arts Hour on Tour is in Milan, a city famed for design and fashion, and now leading the way in putting arts and culture back at the heart of Italian urban life.
Nikki Bedi is joined on stage at the Teatro San Babila by the acclaimed fashion designer Angela Missoni, who tells us the history of the family's fashion knitwear empire Missoni. Architect Stefano Boeri, the President of Milan's Triennale, explains how he's greening Milan for the next generation, one tree at a time. Documentary filmmaker Francesco Clerici explores the old spaces and traditions being reinvented in our Culture Cab, and Roberta Capozucca gives us the cultural context of this fast changing city.
Opera singer Renato Dolcini performs his stunning arias to rapturous applause, and there are upbeat tunes from Selton, who bring a little bit of Brazilian sunshine to the stage. While comedian Luca Cupani provides plenty of laughs along the way.
Photo shows Renato Dolcini (c) BBC
Clips

Broadcasts