Main content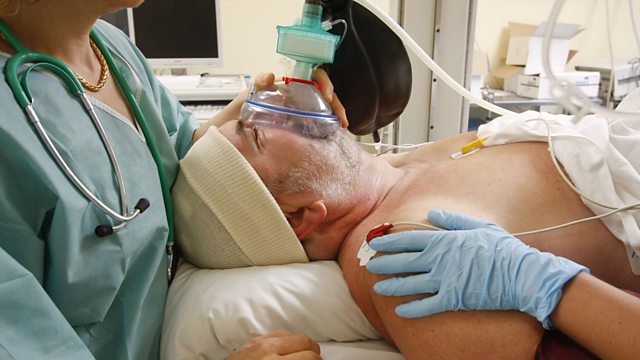 Anaesthesia: unwrapping oblivion
Quentin Cooper slips into the twilight world of anaesthesia with expert guests Andrew Klein, Donal Buggy, Kate Cole-Adams and David Wilkinson.
Millions of us around the world have undergone an anaesthetic, putting our trust in specialists who keep us alive while surgeons carry out complex operations. Huge advances have been made in this field in the last 150 years, thanks to the work of pioneering doctors, dentists and scientists who often risked their own lives to advance the possibilities of surgery and make anaesthetics safe.
And yet in this twilight world of artificial sleep, there are many things experts still don't understand about what is really happening in the brain and how our consciousness is affected. And what of the reports of patients waking during surgery? How credible are these stories and what can they tell us about memory, consciousness and human experience?
Photo: A patient going under general anaesthesia. (BSIP/UIG via Getty Images)
Last on

BBC World Service
except East and Southern Africa, Europe and the Middle East, News Internet & West and Central Africa