Main content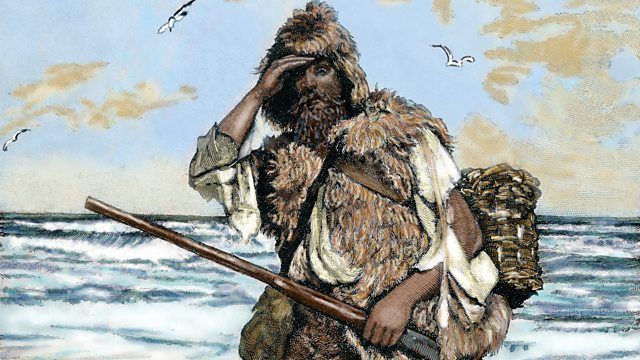 Robinson Crusoe: the man and his island
Bridget Kendall discusses Daniel Defoe's classic island adventure story 'Robinson Crusoe' with Andreas Mueller, Olivette Otele, and Karen O'Brien.
The story of Robinson Crusoe and his many years of survival alone on a deserted island has enchanted the English-speaking world for centuries. Many people first come across the story as a children's book or a film portrayal, celebrating Crusoe's buccaneering adventures and his heroic efforts to tame his wild environment, create shelter and food supplies, and eventually befriend the indigenous man he calls Friday. But closer reading of Daniel Defoe's original novel, written 300 years ago this spring, reveals a more complex tale of sin and redemption, debating fundamental questions about man's place in the world against a backdrop of colonial expansion, transatlantic commerce and the slave trade.
Bridget Kendall talks to the Defoe scholar Professor Andreas Mueller from the University of Northern Colorado in the USA; Olivette Otele, Professor of History at Bath Spa University in the UK; and Karen O'Brien, Professor of English Literature at the University of Oxford in the UK.
Photo: Engraving of Robinson Crusoe by Wal Paquet. (Ipsumpix/Corbis via Getty Images)
Last on

BBC World Service
except East and Southern Africa, Europe and the Middle East, News Internet & West and Central Africa