Main content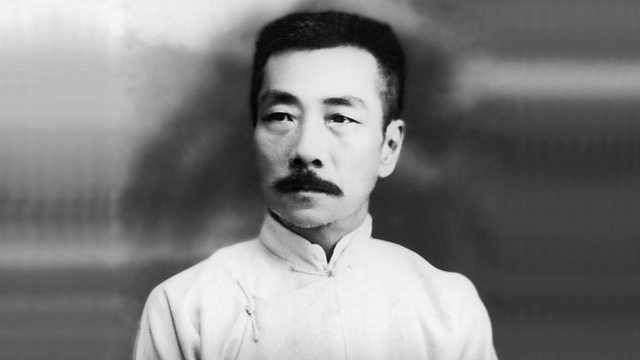 Lu Xun: Writing the story of New China
Quentin Cooper and guests talk about the Chinese author whose characters and phrases have become so famous that they have passed into everyday speech.
Lu Xun has been often been called the father of modern Chinese literature. His short stories about the misery and cruelty of ordinary life in China have been interpreted both as revolutionary political statements inspired by the May Fourth Movement of 1919 which wanted to sweep-away outdated social mores, and as a brilliant new take on ancient Chinese literary traditions. Some of his works, both fiction and non-fiction, have been required reading for Chinese schoolchildren since the communists took charge of education in the country. But - like his life - Lu Xun's work doesn't easily fit under any simple banner and reflects the turbulent, confusing and contradictory history of China in the first three decades of the 20th century.
Quentin Cooper talks to Professor Eileen Cheng, the author of acclaimed new translations of Lu Xun into English, Ohio State University Professor Kirk Denton, one of today's leading Lu Xun scholars, Professor Hu Ying from University of California who studies the culture of early 20th century China, and writer Yiyun Li. The reader is Paul Courtenay Hyu.
Photo:The Chinese writer Lu Xun around 1910 (Keystone-France/Gamma-Keystone via Getty Images)
Last on

BBC World Service
except East and Southern Africa, Europe and the Middle East, News Internet & West and Central Africa