Main content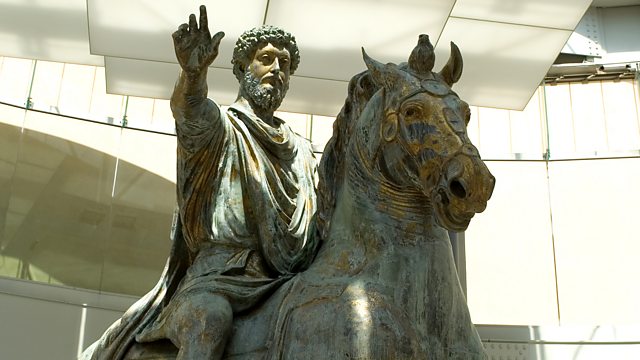 Calm in the chaos: The story of the Stoics
Bridget Kendall and guests discuss the Graeco-Roman philosophy of Stoicism and explore what it is to live like a Stoic in the modern world.
Stoicism is a school of thought over two thousand years old that asked how to live "a good life" in an unpredictable world, and how to make the best of what is in our power, while accepting the rest as it happens naturally. It trumpeted the value of reason as man's most valuable Virtue, and offered a practical guide to remaining steadfast, strong and in control.
This ancient Graeco-Roman philosophy had a broad influence that reached across time and disciplines: its Virtues inspired some of the same from Christianity in the Middle Ages, its belief in Reason spoke to the works of 18th Century German philosopher Immanuel Kant, and the relationship it drew between judgement and emotion went on to inspire the modern Cognitive Behavioural Therapy Movement.
Bridget Kendall discusses this philosophy's key ideas and evolution, and explores what it is to live like a Stoic in the modern world with guests Massimo Pigliucci, Nancy Sherman and Donald Robertson.
Photo: Equestrian statue of Marcus Aurelius, 161-180, a practitioner of Stoicism. (Credit: Getty Images)
Last on

BBC World Service
except East and Southern Africa, Europe and the Middle East, News Internet & West and Central Africa
Featured in...
Ideologies that guided cities, nations and civilisations

The people, stories and rituals that ruled the ancient world