Main content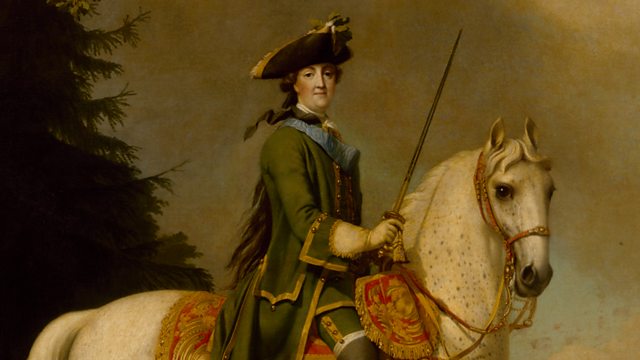 Catherine the Great of Russia
How did Catherine the Great, an obscure German princess, rise to become one of Russia's greatest rulers? Joining Bridget Kendall are Simon Dixon, Andrei Zorin and Victoria Ivleva.
Famous for her lovers and satirised for her colourful personal life, Catherine the Great was in many ways one of Russia's most progressive and moderate rulers, modernising 18th century Russia, improving educational standards and creating a flourishing arts and literature scene. But she also turned Russia into the biggest Empire on earth since the Roman Empire, which included the annexation of Crimea. So how far has her imperial mind set influenced Russia's modern rulers, like President Putin?
Joining Bridget Kendall to discuss the life and legacy of Catherine II of Russia, is Professor Andrei Zorin, cultural historian and Chair of Russian at the University of Oxford, Simon Dixon, Professor of Russian History at University College London and author of the biography "Catherine the Great"' and Dr Viktoria Ivleva, who specialises in Catherine's role as a woman ruler and her use of uniform and costume.
Photo: Equestrian Portrait of Catherine II. Oil on canvas by Vigilius Eriksen, Denmark. After 1762 (The State Hermitage Museum, St. Petersburg)