Main content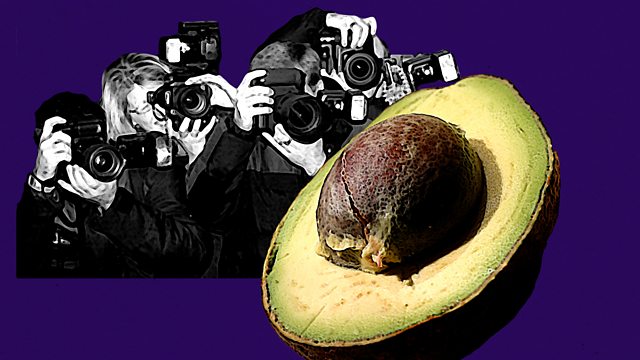 When foods get famous
Who cashes in when a fruit or vegetable reaches celebrity status?
Why do some fruits and vegetables achieve superstar status, appearing on T-shirts worn by celebrities, or in tattoos adorning some of the biggest names in music? Who is behind the rise of avocados and kale, and who benefits most from their A-list status - savvy farmers, slick marketeers or health campaigners?
Emily Thomas explores whether fruit and vegetables should play the fame game: Is putting a single food on a pedestal good for consumers, producers, or the planet? Jess Loyer, from the University of Adelaide, and Lauren Westmore, from London PR firm Third City explain the potential pitfalls. Xavier Equihua, CEO of the World Avocado Organization explains how he promotes the fruit across the globe. And a small-town T-shirt maker, Bo Muller-Moore, reveals how he may have contributed to the rise and rise of kale.
Plus, why is it so much easier to create a buzz around one vegetable than an entire food group? Anna Taylor from UK healthy eating think-tank The Food Foundation, describes her uphill battle against public attitudes and the enormous advertising budgets of Big Food.
(Photo: Avocado being photographed. Credit: BBC)
Last on
Clips

Broadcasts
BBC World Service

Online, UK DAB/Freeview, Europe and the Middle East & West and Central Africa only

BBC World Service

Australasia, Americas and the Caribbean, South Asia & East Asia only

BBC World Service

except West and Central Africa

BBC World Service

Australasia

BBC World Service

East and Southern Africa & West and Central Africa only

BBC World Service

except East and Southern Africa & West and Central Africa