Main content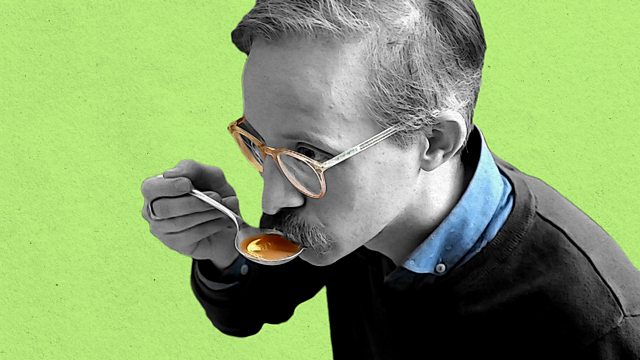 Million Dollar Mouths
The people who decide how your food tastes
Who gets to decide what our food tastes like - and what gives them the authority to do so?
Emily Thomas meets three people who are employed by the food industry to choose how processed food should taste. One of them has had his tongue insured for over one million dollars. All of them can identify complex flavour combinations with a single bite. They even speak in their own language...sometimes.
So what's it like to have such an enhanced sense of flavour? When you can smell someone else's meal in a restaurant from several tables away, is it a blessing or a curse? Do meals shared with 'normal' people ever become too prosaic to bear? And how can all of us learn to perceive more flavour in our food?
Sebastian Michaelis drops by for a carefully curated cup of tea. He's a master tea taster for Tata Global Beverages in London. The company considers its tasters so important that they are asked not to ever be on the same plane.
Later we're joined by Sarah Masoni, who has been said to have 'a million dollar palate'. She is Product and Process Development Director at the Food Innovation Center of Oregon State University. She discusses the flavour trade with Danny Kite, who has been a 'flavourist' for almost half a century. He works at TasteTech, a 'flavour house' which manufactures flavourings and ingredients for the global food industry.
(Photo: A man sips tea from a spoon. Credit: BBC)
Clips

Broadcasts
BBC World Service

Online, UK DAB/Freeview, Europe and the Middle East & West and Central Africa only

BBC World Service

Americas and the Caribbean, Australasia, South Asia & East Asia only