Main content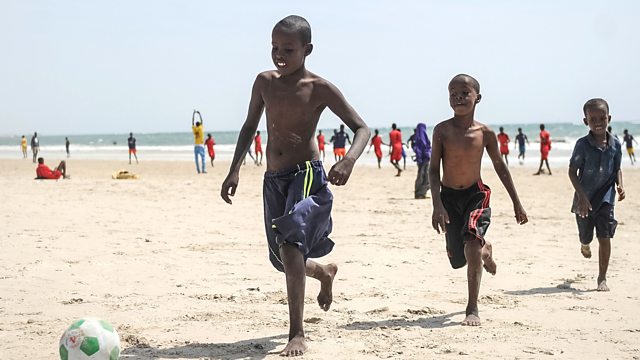 A tale of two Somalias
Reporting from Mogadishu; Thai tattoos; Caucasus wedding traditions; how to celebrate spring; Kazakhstan's change of president; My Home Town Belgrade. With David Amanor.
BBC Somali journalist Qalib Barud reports on Somalia for a living. His family left in the early 1990s when civil war erupted, and he'd never visited Mogadishu, so when the opportunity came to spend three months reporting in the capital, he jumped at the chance.
Thai tattoos
One of Thailand's great tattoo masters was remembered last weekend by 20,000 people at a Buddhist temple celebration. And with the spirit of the great master upon them strange transformations took place, recorded by BBC Thai's Tossapol Chaisamritpol.
Wedding traditions from the Caucasus
Weddings are usually joyous times, but for brides in the Caucasus there are some traditions many would happily ditch, as BBC Russian's Magerram Zeynalov reports.
Spring has sprung!
This week is the spring equinox, so how's the season celebrated around the world? Over to our Fifth Floor colleagues - Gulnara Kasmambet of BBC Kyrgyz, BBC Persian's Mina Joshaghani, Giang Nguyen of BBC Vietnamese, Elisa Kriezis of BBC Brasil, and Kinjal Pandya from BBC Delhi.
Farewell Nazarbayev
The people of Kazakhstan in Central Asia have a new president for the first time in three decades. As Nursultan Nazarbayev hands over the presidency, if not all the power, the BBC's Rose Kudabaeva assesses the reactions, and jokes.
My Hometown: Belgrade
BBC Serbian's Slobodan Maricic takes us through the streets of his hometown, the capital Belgrade.
Somali children play football on the beach in Mogadishu
MOHAMED ABDIWAHAB/AFP/Getty Images