Main content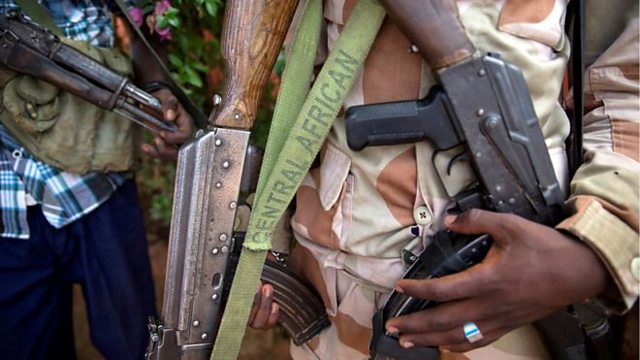 Guns and gold: Russia and CAR
Investigating Russia's links with CAR; diving for seaweed in saris; The Favourite; the story of a Ukrainian folk song; hip hop in India; My Home Town - Montevideo.
In August 2018, three Russian journalists were killed in the Central African Republic while investigating reports of private mercenaries there. A BBC Russian team including Svetlana Reiter and Andrei Zakharov has been looking into the story.
Swimming for seaweed in saris
Neha Sharma of BBC Delhi has travelled to Tamil Nadu to dive for seaweed with women who have supported their families in this way for generations.
The Favourite
The British film The Favourite bagged ten nominations for this year's Oscars. We ask Ahmed Zaki of BBC Arabic, Ibrat Safo of BBC Uzbek and Yana Litvinova of BBC Russian what interest a drama about an 18th century queen holds for their audiences.
Ukraine's Maidan square anthem
The Ukrainian folk song Plyve Kacha is sung by Ukrainian soldiers for their fallen comrades. It became the anthem of the Maidan square protests of 2014, and Albiy Shudrya of BBC Ukrainian tells us why it's becoming popular again.
My Home Town: Montevideo
Join Roberto Belo Rovella in the capital of Uruguay for a cup of mate and a walk down the longest sidewalk in the world.
Straight outta Nalasopara
Hip hop is blowing up in Nalasopara, a diverse working class town on the outskirts of Mumbai. A new hip hop collective, Bombay Lokal, is addressing social issues through rap. BBC Marathi's Janhavee Moole has met them.
Image: a soldier holding guns
Credit: Reuters