Main content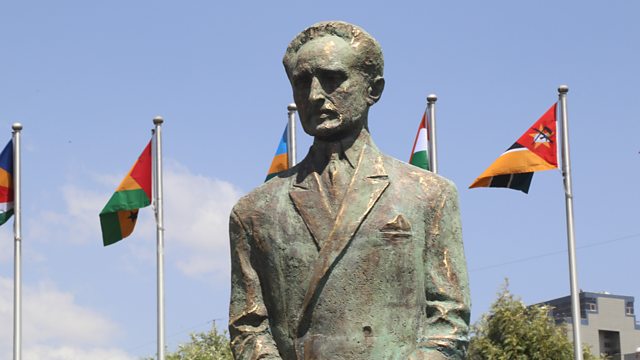 Haile Selassie: a complex legacy
Haile Selassie legacy; global Valentine's tips; Lagos beach horses; the tragic event from a Kashmiri childhood that changed a life. With David Amanor.
A statue of Haile Selassie was unveiled in Addis Ababa this month. For some he was Ethiopia's last Emperor, a moderniser and co-founder of what became the African Union. But to others he was an autocrat who ignored a devastating famine in his own country, and began a bloody war with Eritrea which still influences relations today. BBC Amharic journalist Kalkidan Yibeltal, and BBC Tigrinya's Tesfalem Araia, discuss his complex legacy.
Global Valentine's Tips
Find yourself single this Valentine's Day? Our language service colleagues share dating tips from around the world.
The Horses of Lagos Beach
A relaxing trip to the beach became much more for BBC photographer Grace Ekpu when she came across the Lagos Beach Riders who make a living from taking tourists on horse rides.
A Kashmir story: why I became a journalist
Aamir Peerzada is a journalist for BBC Indian languages. He grew up in Indian-administered Kashmir, during insurgency of the 1990s, and the violence reached his family. It was this tragic event which compelled him to become a journalist.
Image: Haile Selassie's statue
Credit: Minasse Wondimu Hailu/Anadolu Agency/Getty Images