Main content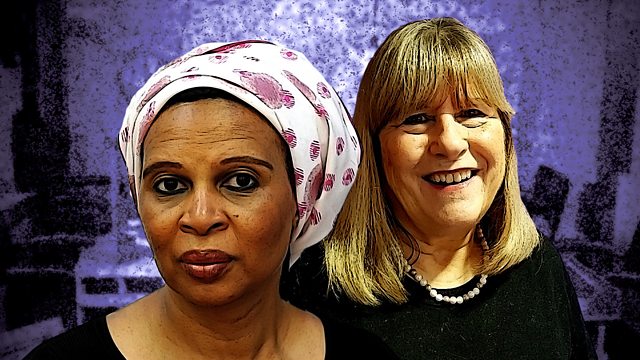 Women who resolve conflict
Two women who negotiate with kidnappers and rehabilitate extremists.
How do women handle high stakes hostage crises and complex conflicts? Kim Chakanetsa brings together two women who have successfully worked with some of the most dangerous men in the world in order to diffuse a kidnap situation or to try to rehabilitate them back into the community.
Sue Williams is a British hostage negotiator who, over a career spanning almost three decades, has overseen the successful resolution of hundreds of hostage crises. During her time with the UK's Metropolitan Police, she was in charge of both the Kidnap and the Hostage Crisis Negotiation Units. She now works independently, mainly for NGOs and charities operating in dangerous parts of the world. 
Fatima Akilu is a Nigerian psychologist whose work centres on the fall-out from the brutal Boko Haram insurgency in the country's North East. Since 2009, the militant Islamist group has inflicted a relentless stream of suicide bombings, beheadings and kidnappings in the region. As Director of the Neem Foundation, Fatima works with victims as well as perpetrators in an effort to reintegrate them into the community.
L: Dr Fatima Akilu (credit: Dr Fatima Akilu)
R: Sue Williams (credit: BBC)
Clips

Broadcasts
BBC World Service

Online, UK DAB/Freeview, Europe and the Middle East & West and Central Africa only

BBC World Service

Australasia, Americas and the Caribbean, South Asia & East Asia only