Main content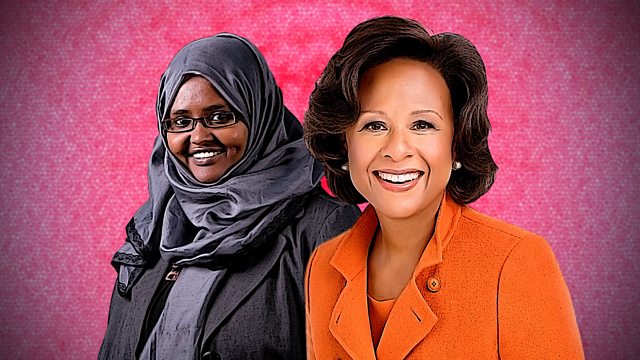 Fighting For Women's Health
Two doctors who are making women's health their priority.
How do you improve women's access to good healthcare? Two female doctors talk to Kim Chakanetsa about the issues they face in two starkly different places - Somalia and the United States.
Paula Johnson is an American cardiologist who has dedicated her whole career to thinking about health from a woman's perspective, focussing on the different ways men and women respond to diseases. When Paula learnt that medical research and trials traditionally were only tested on men, she decided she had to fight for the inclusion of women. Paula believes the lack of testing on women, combined with sex differences, can lead to women not receiving effective diagnosis and treatment. Paula thinks that we should be focusing on women's health and well-being as central to women's equality.
Deqo Mohamed is a Somali doctor who helps run a 400-bed hospital in a refugee camp west of Mogadishu. It was her mother, the pioneering doctor Hawa Abdi, who opened a small clinic in the 1980s, which became a shelter for thousands of displaced people, the majority of them women and children. Today Deqo oversees a hospital, primary school and women's education centre. She says she prioritises women's health because her female patients are often singly caring for their whole family. Deqo believes her gender helps her to connect with her female patients and negotiate with warlords.
L: Dr Deqo Mohamed (credit: Vital Voices Global Partnership)
R: Dr Paula Johnson (credit: Wellesley College)
Clips

Broadcasts
BBC World Service

Online, Americas and the Caribbean, UK DAB/Freeview, Europe and the Middle East & West and Central Africa only