Main content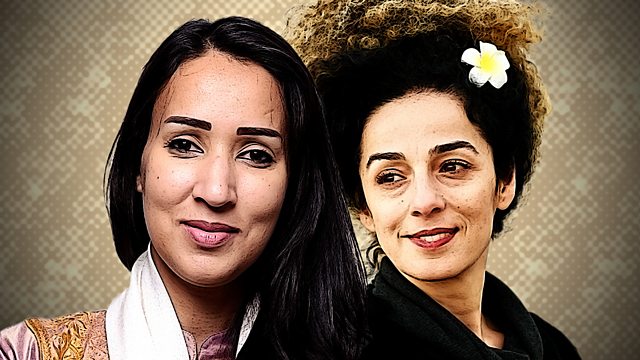 Women Defying Bans in Iran and Saudi Arabia
Two women fighting for freedom of choice in Saudi Arabia and Iran
What is it like to put yourself in danger fighting for your rights as a woman? Kim Chakanetsa unites two women from Iran and Saudi Arabia, who decided to defy their governments' discriminatory laws - and suffered huge personal sacrifices as a result.
In Iran women must cover their hair in public, according to the dress rule enforced after the Revolution in 1979. Masih Alinejad says she began to defy this compulsory wearing of the hijab as a teenager and continued to question it from within Iran until it became too dangerous for her to stay. In 2014, Masih posted a picture of herself uncovered online and the My Stealthy Freedom movement began, encouraging ordinary Iranian women to share photos of themselves without the headscarf. Now living in the US, Masih says she suffers abuse, death threats and hasn't seen her parents for nine years, but the truly brave ones are the women in Iran who risk arrest defying this discriminatory law. Masih's book is The Wind in My Hair - My Fight for Freedom in Modern Iran.
Manal al-Sharif's rebellion began when she got behind the wheel of a car in Saudi Arabia in 2011. Whilst there was no formal ban, it was not legal for women to drive at that time. Manal was driving her own car but was arrested and imprisoned. After her release she continued the campaign she had co-founded #Women2Drive, which led to the loss of her job and eventually leaving the country. On June 24th 2018, the ban on women driving in Saudi was lifted. However women's rights activists continue to be arrested and Manal, who now lives in Australia, says she no longer feels safe to go back. This means she cannot see her elder son who is not allowed to leave the country to visit her. Manal's memoir is Daring to Drive - The Young Saudi Woman Who Stood up to a Kingdom of Men.
Image: (L) Manal al-Sharif. Credit: Manal al-Sharif (R) Masih Alinejad. Credit: Kambiz Foroohar
Clips

Broadcasts
BBC World Service

Online, Americas and the Caribbean, UK DAB/Freeview, Europe and the Middle East & West and Central Africa only