Main content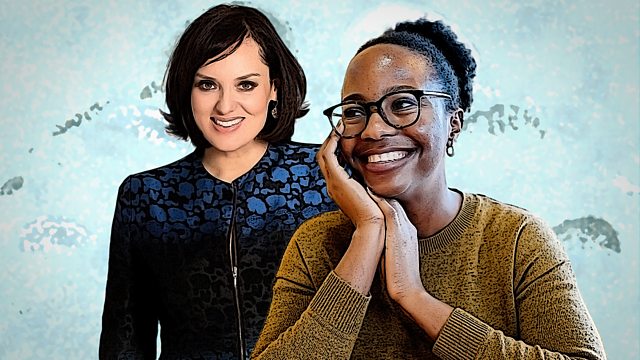 Women in Podcasting: The Guilty Feminist and Not Your African Cliché
Women from Nigeria and Australia so frustrated by society's assumptions, they gave themselves a voice by starting podcasts.
Feminism! Freedom! Identity! When it comes to frank discussions, podcasts by and for women are leading the way in creating communities where nothing is off limits. Kim Chakanetsa brings together two women who are seizing the mic and recording their own stories and conversations. Their podcasts are all about challenging assumptions about gender, race and sexuality and building armies of like-minded individuals.
Deborah Frances-White is an Australian comedian and the host of The Guilty Feminist, a podcast which tackles the feeling of not always being a good enough feminist with a dose of humour. Each episode features guests discussing a feminist topic in front of a live audience. Deborah has recorded the show around the UK, Ireland, Australia, New Zealand, Denmark and the US. She says podcasts are a micro-climate where women do well because the audience want them to. In just over two years, her podcast has been downloaded three million times.
Ifeyinwa Arinze is a Nigerian neuroscientist and one of the four co-hosts of the podcast Not Your African Cliché. She and her friends Ifeoluwa Olokode, Onyeka Ononye and Amayo Bassey were spurred on to make the podcast after hearing ignorant comments about Africa when they travelled to the U.S. for college. They are on a mission to tell diverse stories of Africans, and invite guests from different African countries to discuss literature, travel and politics with healthy servings of laughter and critical analysis. Ifeyinwa says her podcast is creating a voice for African migrant millennials across the globe.
(L) Deborah Frances-White (credit: Linda Kupo)
(R) Ifeyinwa Arinze (credit: Mohini Ufeli)
Clips

Broadcasts
BBC World Service

Online, Americas and the Caribbean, UK DAB/Freeview, Europe and the Middle East & West and Central Africa only