Main content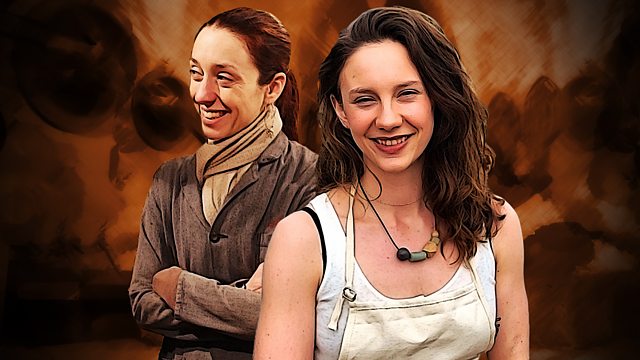 Bakers
Two women from France and the US discuss running a baking dynasty.
Two women re-define what it means to be a bread-maker. While women and baking have always been closely associated with each other, the billion dollar industry is actually dominated by men. This week, two young women speak to Kim Chakanetsa about becoming the face of bread-making, taking on the family business, and the sacrifices it takes to make the perfect loaf.
Apollonia Poîlane's grandfather opened Poîlane bakery in Paris in 1932, and his son Lionel took over the business in 1970. Lionel turned it into one of France's most famous bakeries. However in 2002 he and his wife were killed in a helicopter crash, and his 18 year old daughter, Apollonia, took over the family business. She has turned Poilâne into a multi-million dollar international brand and says her father's friends and baking team helped her become the CEO she is today.
Maya Rohr is a young American baker currently doing an apprenticeship with a Swedish chocolatier. 25 years ago Maya's mother opened a bakery in their hometown of Homer, Alaska, just a few days after Maya was born. Maya is in the process of deciding whether she wants to carry on the family business, Two Sisters Bakery, or pursue her own path. The bakery is more than just a company for Maya - she says it's a vital part of her small community.
Image: (L) Apollonia Poilâne (Credit: Helene Saglio) and (R) Maya Rohr (Credit: Brianna Lee)
Clips

Broadcasts
BBC World Service

Americas and the Caribbean, UK DAB/Freeview, Online, Europe and the Middle East & West and Central Africa only